Big own Garden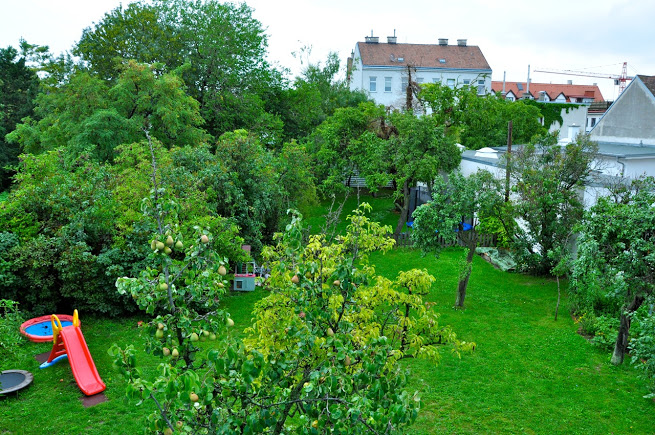 Own 1000 m² secluded natural garden with own toddler area, garden as "pedagogical space", fruit trees, vegetable and flower beds.
Creative togetherness
Children have many ideas of their own and these can be expressed in many different ways, both alone and together. From painting and handicrafts to design, dance and theatre to music & art, being a creative person is actively incorporated into the theme weeks.
Freshly cooked lunch

In our children's group we have a freshly cooked lunch every day. This is prepared in-house by our own cook.
Loving atmosphere
Everything we do is done with an open heart. Especially for small children, a warm and loving environment is a prerequisite for growing up well.
Bilingual – German and English (from 3 ½ years)
The Elephant group is bilingual. Here the children learn to express themselves in both German and English.
Easy learning for children – Theme weeks
We quench the children's thirst for knowledge through in-depth focus weeks throughout the year. The focal weeks deal with a wide variety of topics and are individually tailored to each child. They can do their own research and experimentation.
Daily Meditation
In our children's group we meditate together with the children. In this way, the children learn to listen to themselves and find peace.
Daily routine
08:00-09:00 AM – Arrival, orientation phase, free play, learning tablets for preschool children
09:00 AM – Joint snack
09:30 AM – Meditation
10:00-11:00 AM – Morning circle, joint activities, playing and learning in large group, pre-school work in small groups, free play
11:00 AM – Garden Time
11:30 AM – Lunch Mouse group
12:00 PM – Lunch Elephant group
01:00-01:45 PM – Rest period, (pre-) reading together, cuddling, audio books, music
02:00-03:30 PM – Playing and learning in small groups, pre-school work in small groups, free play
03:30 PM – Snack together, then garden time
Pick up no later than 05:00 PM